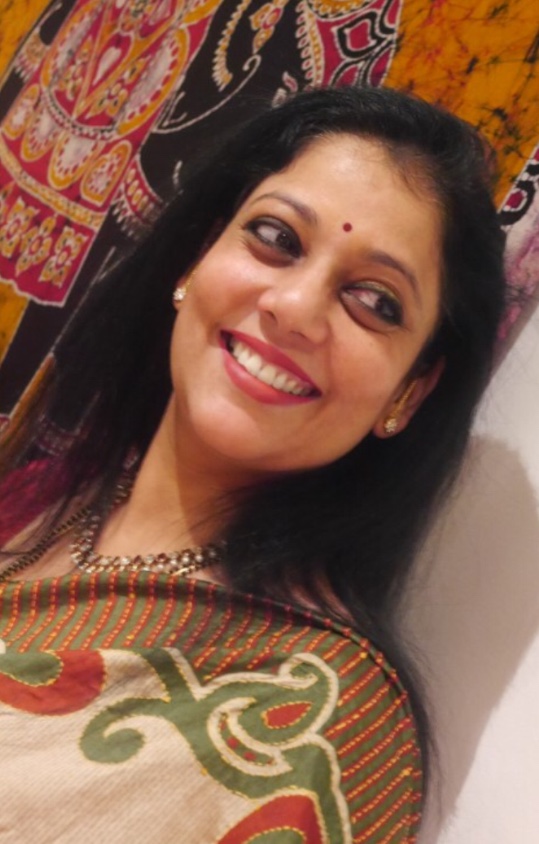 Prajyoti Madhusudan (Bharatnatyam Dance Teacher)
"Prajyoti Madhusudan is the Founder and Artistic Director of Pushpanjali Dance Company, a Dancer, Teacher and Storyteller, with a vision of Making Art Accessible' to people of all ages and from all walks of life. This vision is reflected in her work, where she offers people the opportunity to experience and enjoy a variety of dances through dance training, performances and workshops.
Prajyoti has been training students in the traditional and classical dance form Bharatanatyam for over 22 years, where they are trained for exams, shows and arangetrams.
The Imperial Society of Teachers of Dance examinations are accredited qualification which offers the students opportunities to pursue a career in dance.
After a minimum of seven years of training, students are also trained for their 'Arangetram' which is a graduation performance done by a dancer on completion of formal training.
Having given numerous performances in India and the UK, and has toured dance productions such as Dashavatar and Devi extensively across UK, Prajyoti tries to offer her students plenty of performance opportunities at various cultural and charities events, festivals, Every year Prajyoti and the entire team at Pushpanjali Dance Company organise an annual dance show called 'Natya Utsavam' where all the students showcase their talents. as well as Students have also performed at the Manchester and Dussera Mela, BBC TV Blue Peter Show to name few.
Ami Jhaveri Shah (Bollywood Dance Teacher)
Ami Jhaveri Shah is a successful and professional Bollywood dance choreographer and a very friendly dance teacher. She was born in Mumbai, India and is been god gifted natural Bollywood moves since 3 years of her age. She gained more knowledge about Bollywood dancing from Bollywood's leading dancing choreographer Shiamak Dawar. She has been awarded as the best dancer in Shiamak Dawar's summer dance funk.
At the tender age of 15, she started her own dance academy in Gujarat, India. She has to her credit more than 100 stage productions at both national and International levels and is the recipient of many awards. She has continued her journey in Manchester from 8 years now by teaching at different institution's, private lessons and her own dance classes.
She strongly believes that nothing is impossible if you have the right spirit and believes that dancing is akin to dreaming with your feet.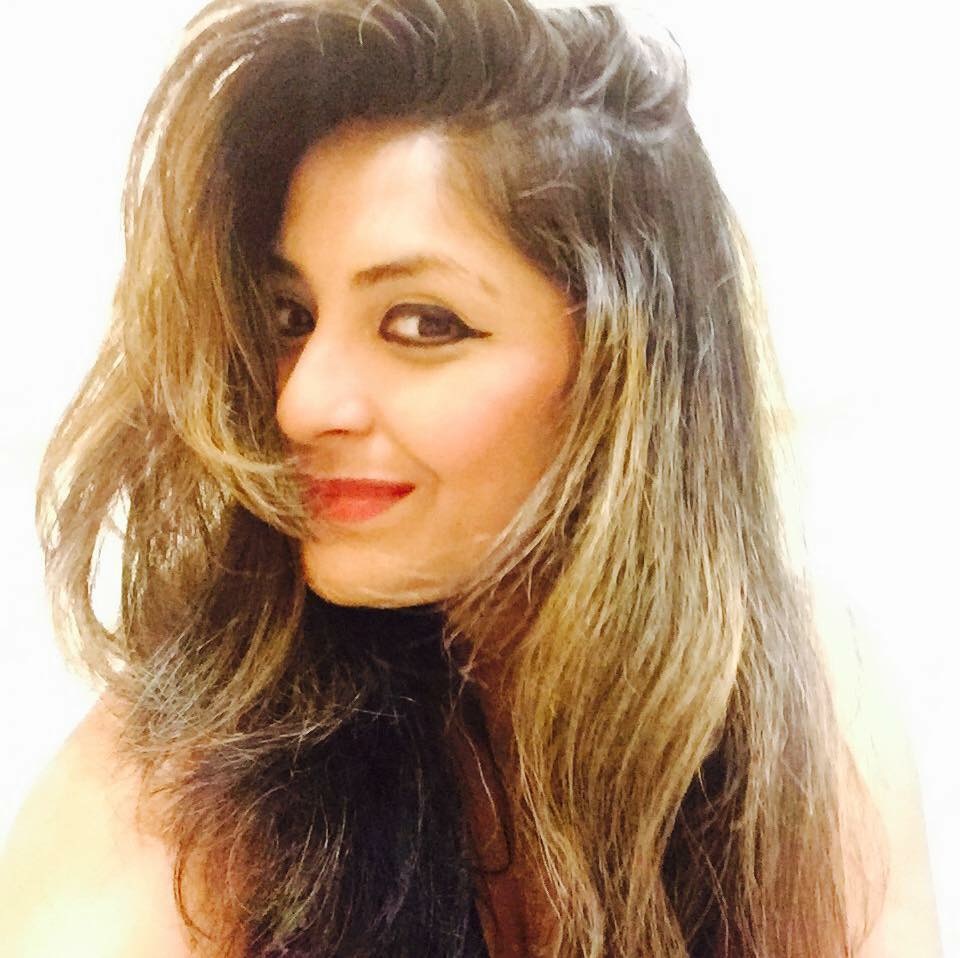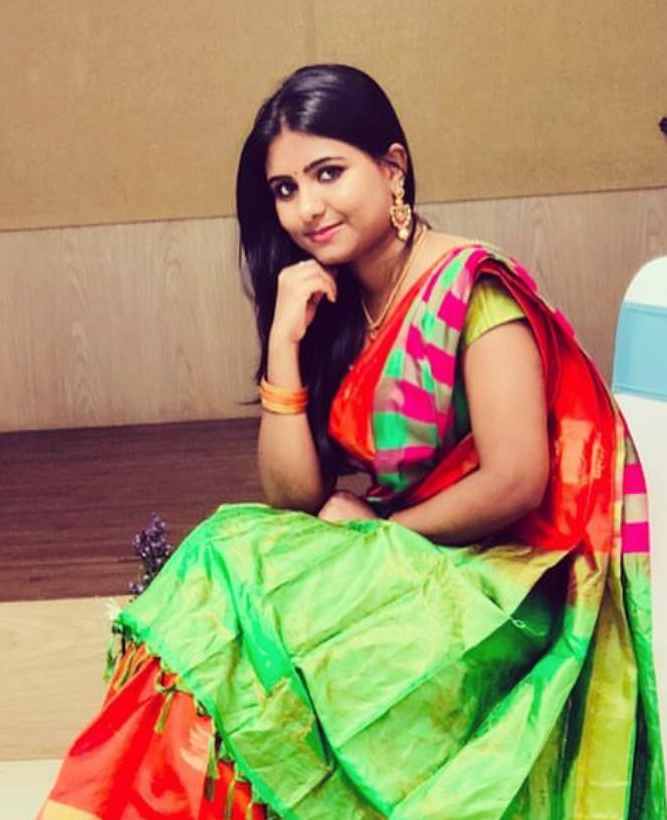 Soumya Abraham (Bharatnatyam Dance Teacher)
Soumya is a trained Bharatnatyam dancer. She has been training under Mrs Prajyoti Madusudan from the age of 11 and has successfully completed her ISTD dance examinations. In addition, she is trained in Carnatic Music under Mrs Chitra Ajay during her stay in Kuwait. By profession, she is a Mathematics teacher. She has completed her BSc Honours in Mathematics from the University of York. Due to her passion and dedication in dance and teaching, she started her training to become a dance teacher at the age of 17. She has previously been a Bharatnatyam teacher at Bharatiya Vidya Bhavan for 6 years. Additionally, she has been a Bollywood dance teacher at Pushpanjali Dance Company from 2013 – 2015. After her return from Kuwait, she started teaching Bharatnatyam and Carnatic music at Pushpanjali Dance Company and training the students with their ISTD examination as well as choreographing dances.
Sindhu Harave Suresh (Music Teacher)
I have been teaching music at the Pushpanjali Dance Company since Dec 2017 and it's been an absolute pleasure to be involved with young talented kids in this dance school.
I have been trained in Carnatic vocal music for 15 years.
My home town is Mysore , ( Karnataka State , India ) where I started formal music training at the age of 8 , first under veena vidwan R. N . Doreswamy who nurtured me for more than 5 yrs. I then continued training with Vidushi Nagaveni, learning light music and folk music along with Carnatic classical music.
I did the senior and vidvat level training under Dr. R. N Srilatha
I have also had the opportunity to perform on Akashvani Mysore, ( regional radio channel), DD chandana ( regional TV channel), and other stage performances in Mysore.
I believe that exposure to classical music is essential as it provides a strong foundation and the basic knowledge which is required to pursue learning any form of music.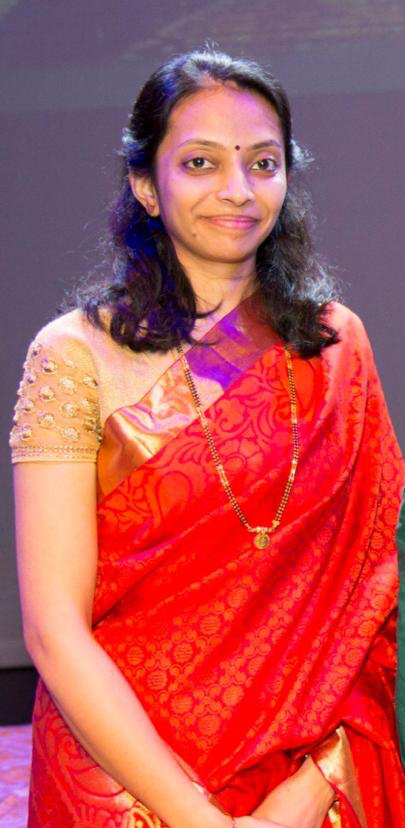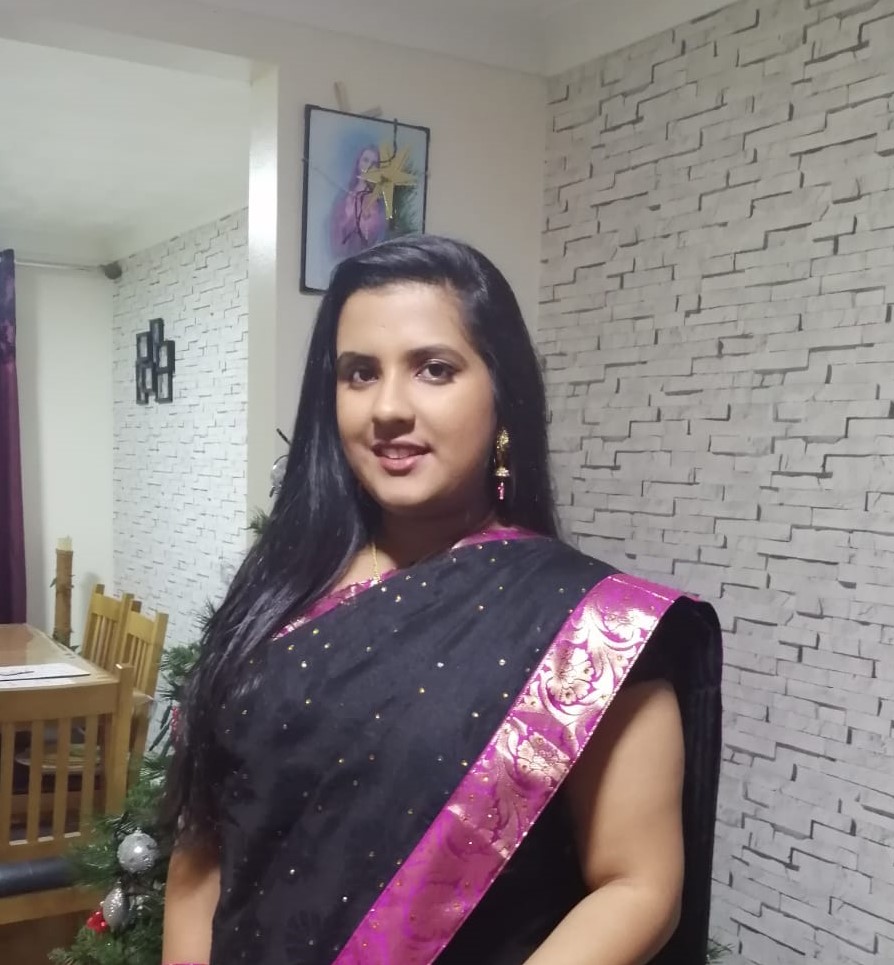 Vinaya Abraham (Bharatnatyam Dance Teacher)
Vinaya Abraham has been dancing since the age of 3 under Prajyoti.She has completed ISTD grade exams and has been involved in many dance shows. Vinaya is currently studying Radiotherapy at the University of Liverpool. She assisted to teach dance under Prajyoti Madhusudan at Bharatiya Vidya Bhavan and has been working very closely with Pushpanjali Dance Company for the past one year.
Abraham Jacob (Administration and PR)
Susy Pramod (Administration and PR)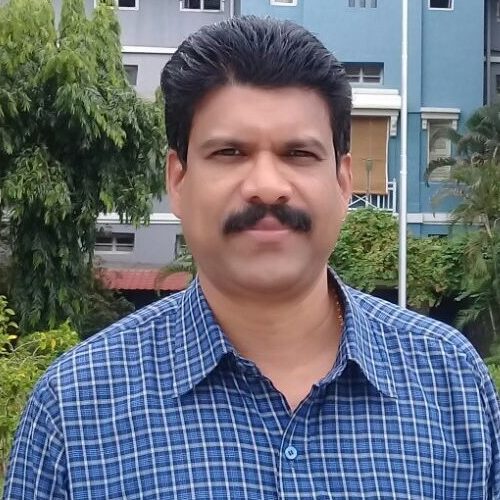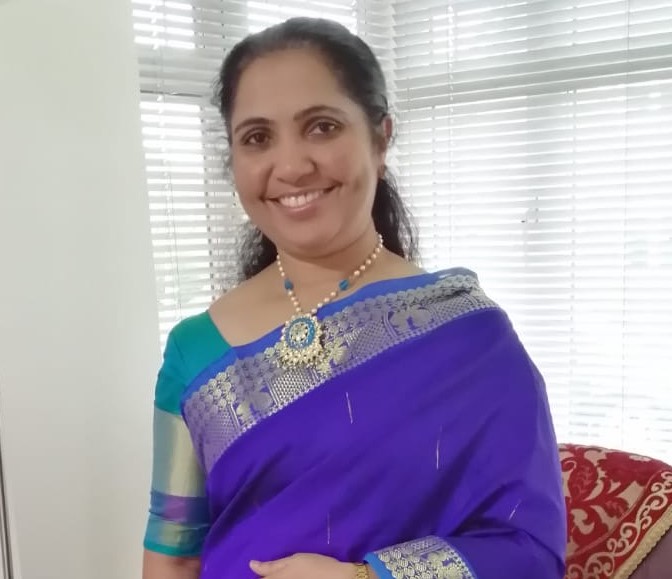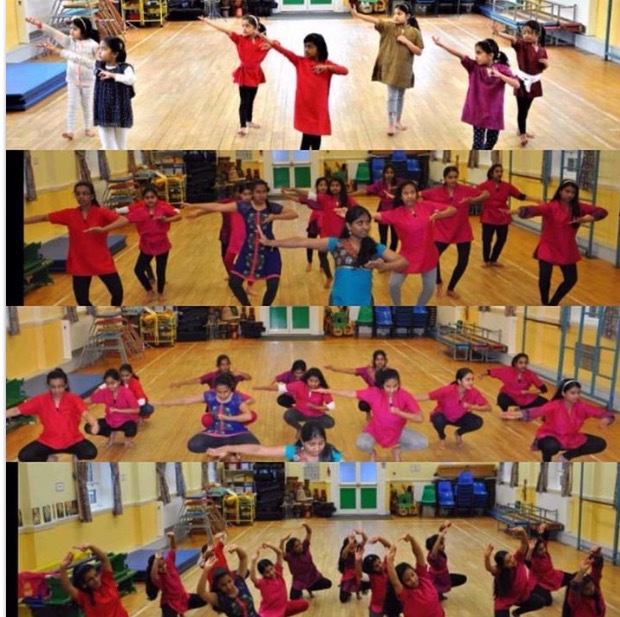 Locations
Wythenshawe:
St John Fisher and St Thomas More Catholic Primary School
Woodhouse Ln
Wythenshawe
Manchester M22 9NW
United Kingdom
Time Table
Class Time Schedule

| Teacher | 09:00-10:00 | 10:00-11:00 | 11:00-12:00 | 12:00-13:00 | 13:00-14:00 | 14:00-15:00 | 15:00-16:00 | 16:00-17:00 |
| --- | --- | --- | --- | --- | --- | --- | --- | --- |
| Prajyoti | Grade 3 (Main Hall) | Grade 3 (Main Hall) | Grade 2 (Main Hall) | Grade 2 (Main Hall) | Yoga (Main Hall) | Grade 4 (Main Hall) | Grade 4/Performance group (Main Hall) | Folk Dance Performance group/Grade 4 (Main Hall) |
| Soumya | | Grade 1 – Bharatanatyam (Dining Hall) | Grade 1 – Bharatanatyam (Dining Hall) | | | | | |
| Vinaya | | | | | Beginners Bharatanatyam (Dining Hall) | New Beginners Bharatanatyam (Dining Hall) | | |
| Ami | | | | Bollywood (Dining Hall) | | | | |
| Sindhu | | Grade 2 (Music Room) | Grade 3 Music Room | Grade 1 (Music Room) | Grade 4 (Music Room ) | Beginners (Music Room) | | |
| Sanket | | | | | | | Intermediate Keyboard Session (Dining Hall) | Beginners Keyboard (Dining Hall ) |
Spring Term Time Table – 2020

| Date | Remarks |
| --- | --- |
| 11/01/2020 | |
| 18/01/2020 | |
| 25/01/2020 | |
| 01/02/2020 | |
| 08/02/2020 | |
| 15/02/2020 | |
| 22/02/2020 | Half Term – No class |
| 29/02/2020 | |
| 07/03/2020 | |
| 14/03/2020 | |
| 21/03/2020 | Last class of the term |